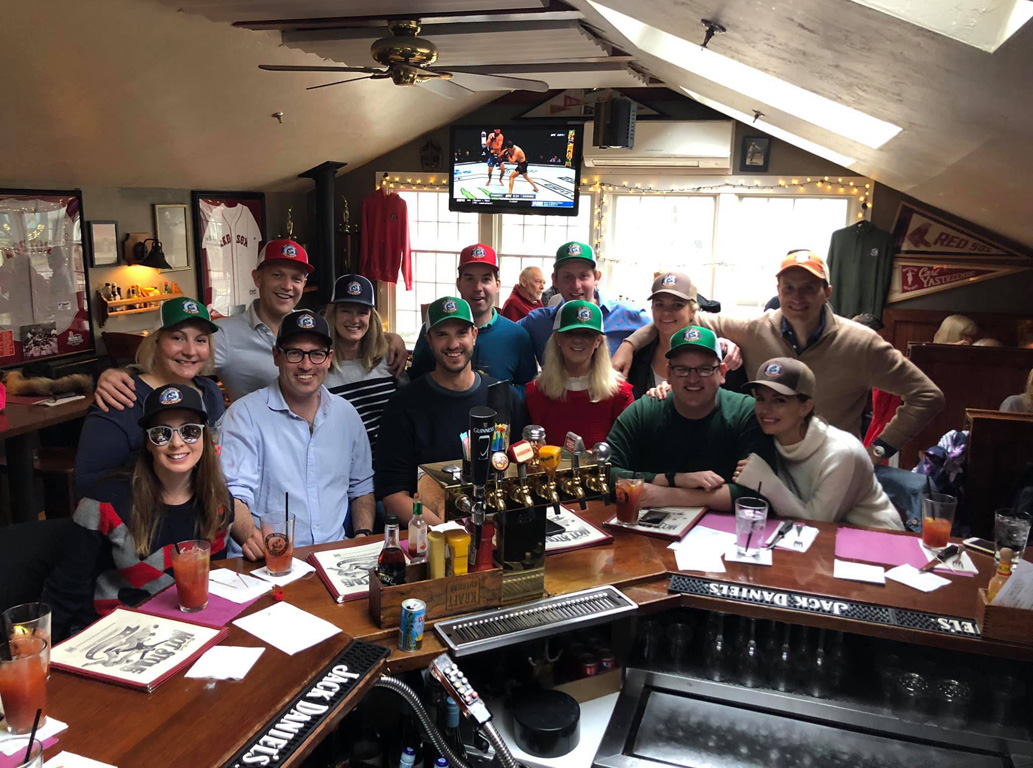 About
About The Hot Stove Saloon
Located in the center of Harwich Port village, an easy walk from Bank St. beach, the Hot Stove Saloon opened its doors in May of 2005. The friendly staff and relaxed atmosphere along with 13 high definition flat screens, make it a fun place to catch a game or meet a friend. Decorated in a historic baseball theme we have tried to recapture an individual's baseball memories when the game was fun and enjoyed by all. We have a vast collection of memorabilia throughout the restaurant, some of which dates back to the early 1900's.

Creative daily specials, taking advantage of the fresh local Cape Cod seafood

Favorites include the ½ pound lobster roll, stuffed quahog, fish and chips, fried clams and baked scallops

For the kids we offer ballpark favorites and more. They are also welcome to a complimentary handful of baseball cards!

The Hot Stove Saloon in Harwich Port was named after the Hot Stove League, a term defined as off-season baseball talk amongst fans and media. These discussions, beginning well before television, often took place around the "hot stove".